Stylist Pippa Holt launched her eponymous line of kaftans in 2016 which celebrates her love of indigenous textiles, far-flung travel and beautiful, original holiday attire. Collaborating with a group of artisans in a remote part of Mexico, together they have created a colourful collection for the beach or the city.
Pippa first started wearing the kaftans when she was living in Houston. Nothing prepared her for the searing Texan heat and she ended up wearing them every day.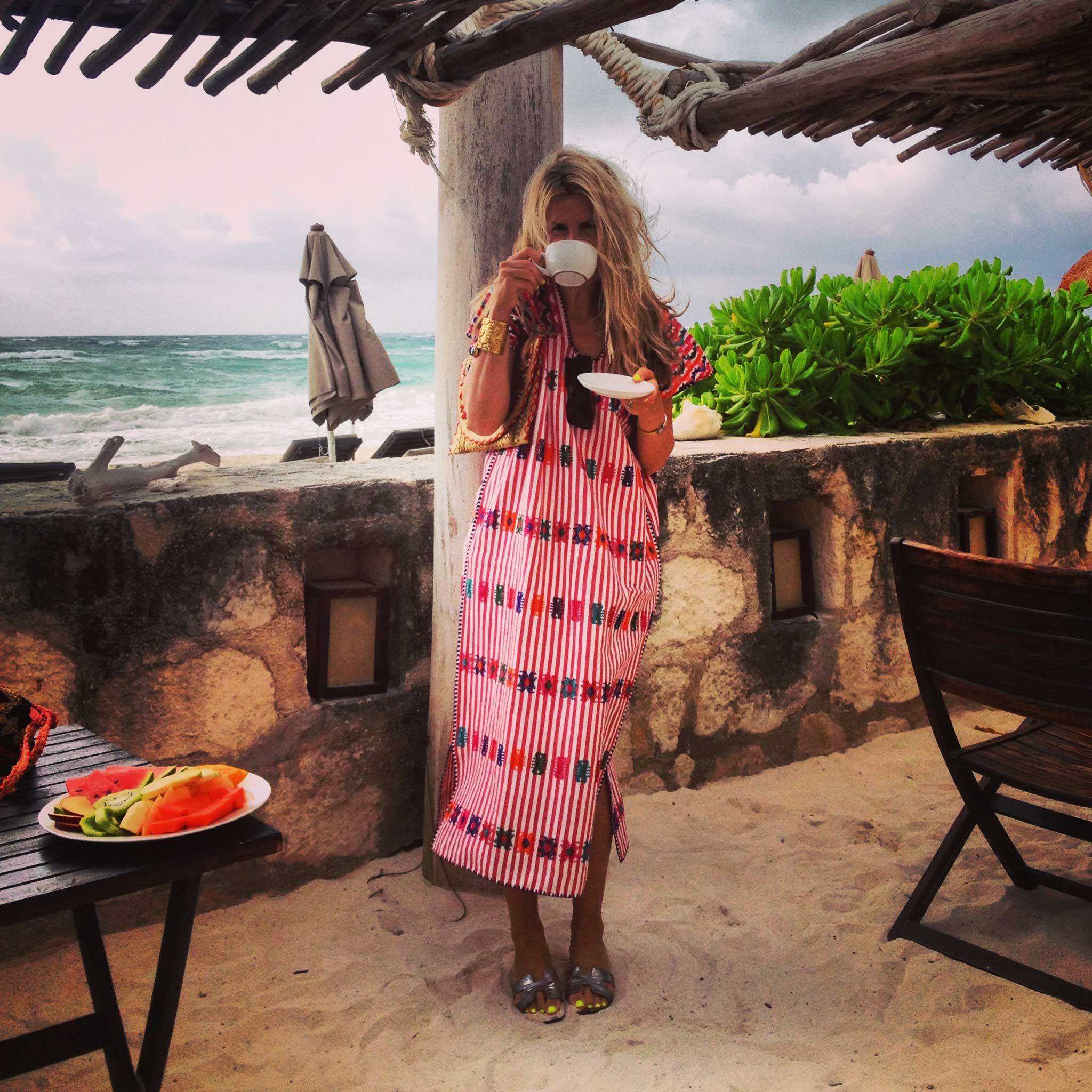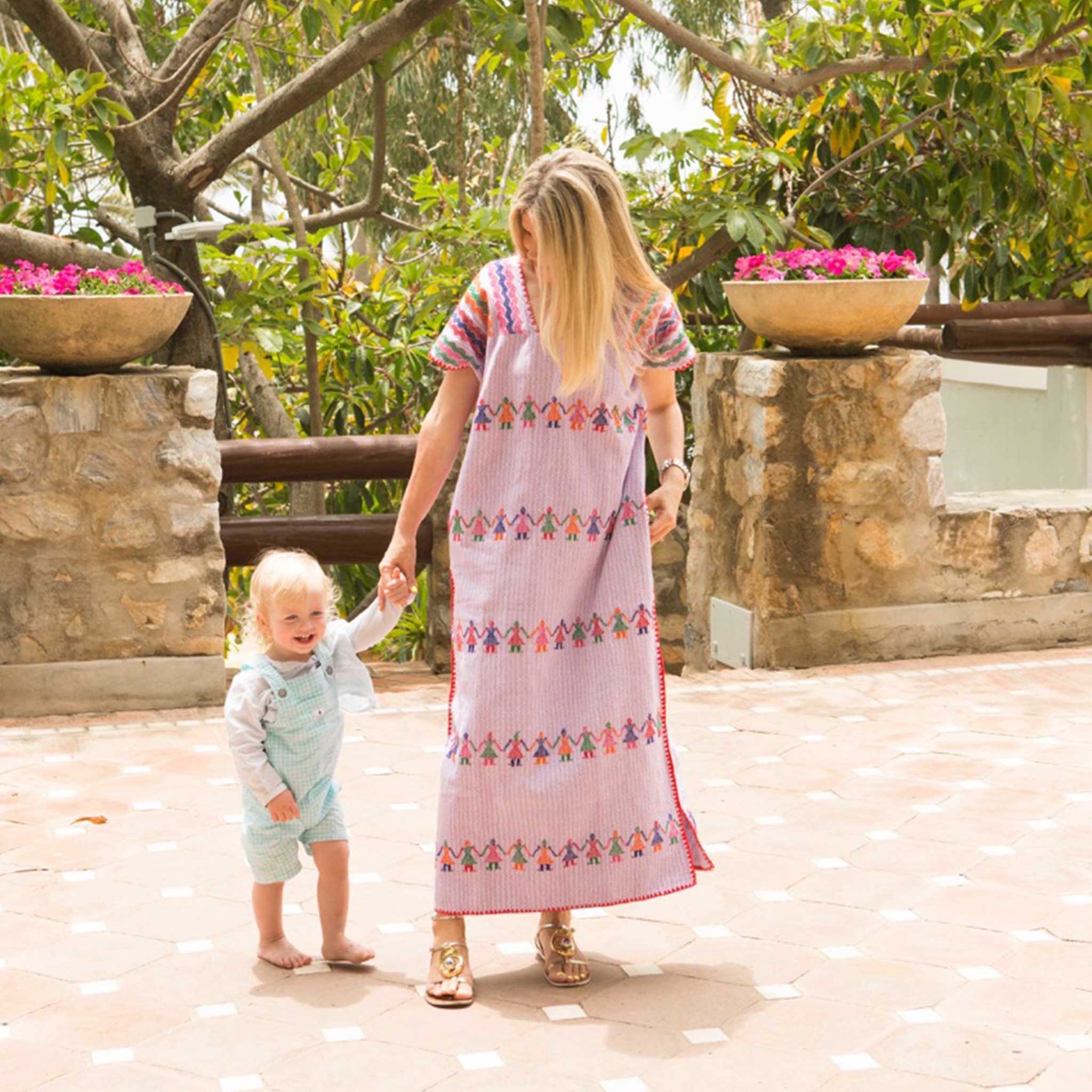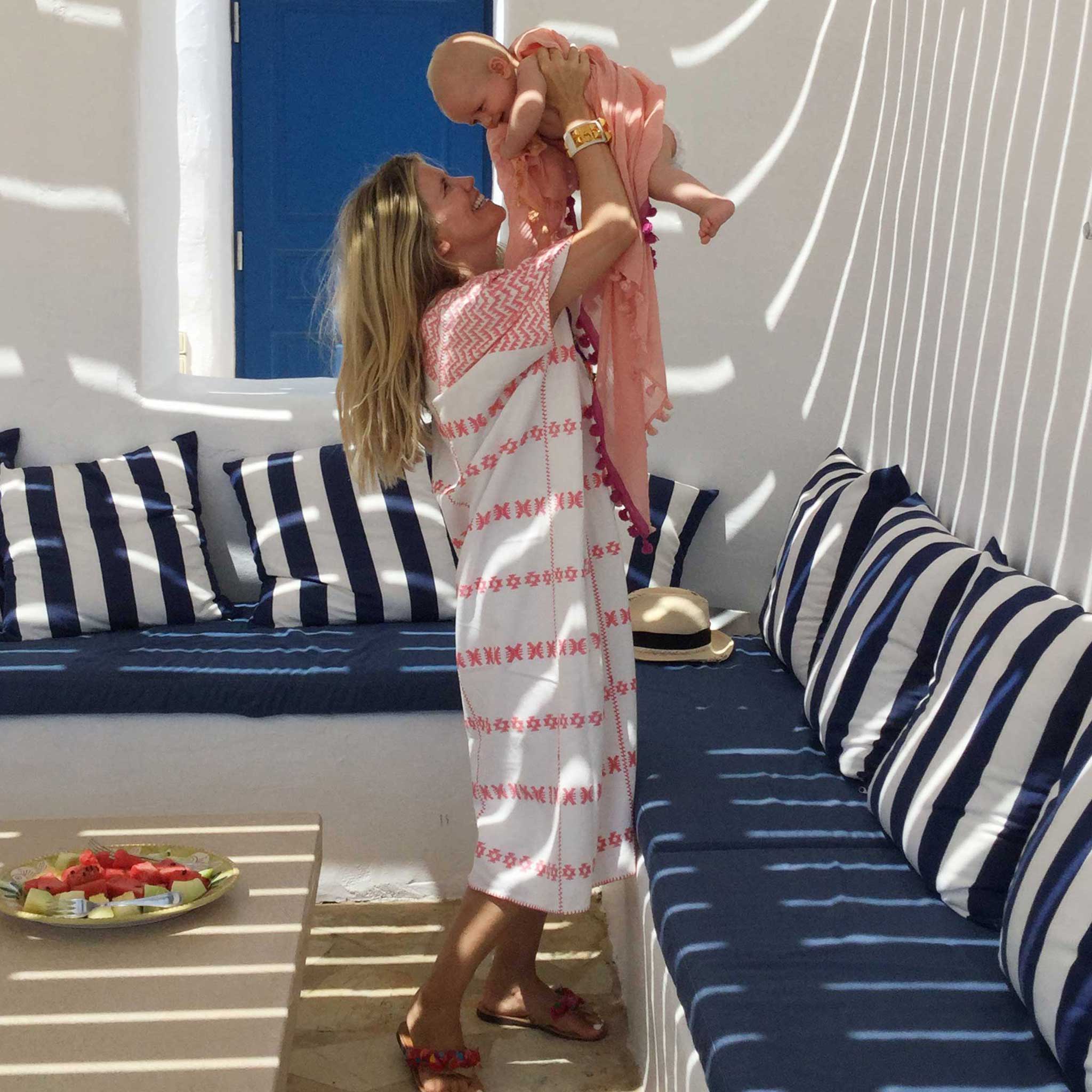 Pippas editorial background as a stylist at British Vogue, a degree in fashion design combined with her love of travel is very much evident in her collection. Growing up on the beaches of Australia, she was inspired by her grandmothers style of tropical dressing at her seaside holiday home on The Great Barrier Reef.
"I love the authenticity of these kaftans and how comfortable they are to wear. I call them my holiday heroes: they pack small, work day and night, on a beach, in a city, with or without a belt.
They are incredibly versatile."